The Cats of Mirikitani
When 9/11 threatens 80-year-old Jimmy Mirikitani's life on the streets of New York, he begins to confront his painful past.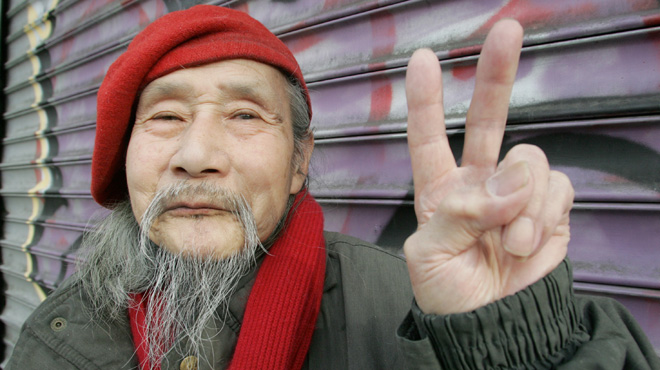 Series

Independent Lens

Premiere Date

May 8, 2007

Length

60 minutes

Funding Initiative

Open Call
Award
2006 Tribeca Film Festival-Audience Award
Award
2006 Tribeca Film Festival-New York Loves Film Documentary Feature Honorable Mention
Award
2006 Tokyo International Film Festival-Best Picture Award, "Japanese Eyes" Section
Award
2006 Tromso International Film Festival-Norwegian Peace Film Award
Award
2007 Big Sky Documentary Film Festival-Best Feature
Award
2007 Rotterdam International Film Festival-Audience Award - Runner Up
Award
2007 San Diego Asian Film Festival-Grand Jury Award
Award
2007 Hors-Ecran International Film Festival-Audience Award
Award
2007 Sun Valley Spiritual Film Festival-Frida Award
Award
2007 EBS International Documentary Festival-Spirit Award
Award
2007 Asian American Film Festival of Dallas-Best Documentary
Award
2007 Galway Film Fleadh-Best Feature Documentary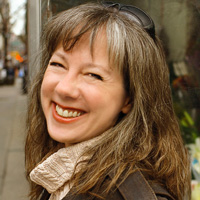 Producer
Linda Hattendorf
Linda Hattendorf has been working in the New York documentary community for more than a decade. Her editing work has aired on PBS, A&E, and The Sundance Channel as well as in theatrical venues and many festivals. She edited the award-winning documentary 7th Street, directed by Josh Pais; Julia Pimsleur's Brother Born Again; Christina Lundberg's On the Road Home: A Spiritual Journey Guided by Remarkable Women,… Show more Nancy Recant's Jin Shin Jyutsu, and Danny Schechter's In Debt We Trust. She was Associate Editor on Frontline's The Choice '96, and on Barbara Kopple's Bearing Witness; Contributing Editor on POV's American Aloha: Hula Beyond Hawaii; a cameraperson on William Greaves' Symbiopsychotaxiplasm Take 2 ½, and a researcher on the Ken Burns series The West. She was born in Cincinnati, Ohio and holds degrees in literature, art history, and media studies. Show less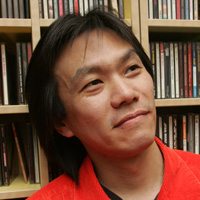 Producer
Masahiro Yoshikawa
Masa Yoshikawa is a New York based producer, writer, and producer's representative with extensive film and television experience in the U.S. and Japan. He has worked for many productions for Tokyo Broadcasting System (TBS) and NHK as well as for several American and Japanese feature films in various capacities such as production supervisor and… Show more production coordinator. Show less
We fund untold stories for public media.
Learn more about funding opportunities with ITVS.
The Film
"Make art not war" is Jimmy Mirikitani's motto. This 80-year-old Japanese American artist was born in Sacramento and raised in Hiroshima, but by 2001 he is living on the streets of New York with the twin towers of the World Trade Center still ominously anchoring the horizon behind him. What begins as a simple vérité portrait of one homeless man will become a rare document of daily life in New York in the months leading up to 9/11. How deeply these two stories will be intertwined cannot yet be imagined. This is the story of losing "home" on many levels.
How did Mirikitani end up on the streets? The answer is in his art. As tourists and shoppers hurry past, he sits alone on a windy corner in Soho drawing whimsical cats, bleak internment camps, and the angry red flames of the atomic bomb. When a neighboring filmmaker stops to ask about Mirikitani's art, a friendship begins that will change both their lives. In sunshine, rain, and snow, she returns again and again to document his drawings, trying to decipher the stories behind them. The tales spill out in a jumble — childhood picnics in Hiroshima, ancient samurai ancestors, lost American citizenship, Jackson Pollock, Pearl Harbor, thousands of Americans imprisoned in WWII desert camps, a boy who loved cats.... As winter warms to spring and summer, she begins to piece together the puzzle of Mirikitani's past. One thing is clear from his prolific sidewalk displays: he has survived terrible traumas and is determined to make his history visible through his art.
September 11 thrusts Mirikitani once again into a world at war and challenges the filmmaker to move from witness to advocate. In the chaos following the collapse of the World Trade Center, she finds herself unable to passively photograph this elderly man coughing in the toxic smoke, and invites him into her small apartment. In this uncharted landscape, the two navigate the maze of social welfare, seek out family and friends, and research Jimmy's painful past — finding eerie parallels to events unfolding around them in the present.
Discovering that Jimmy is related to Janice Mirikitani, Poet Laureate of San Francisco, is the first in a series of small miracles along the road to recovery.
Jimmy's story comes full circle when he travels back to the West Coast to reconnect with a community of former internees at a healing pilgrimage to the site of his internment camp Tule Lake, and to see the sister he was separated from half a century ago.
Blending beauty and humor with tragedy and loss, The Cats of Mirikitani, is an intimate exploration of the lingering wounds of war and the healing power of art.
Topics