Chuck Norris vs Communism
A black market VHS racketeer and a courageous female translator brought the magic of Western film to the people of 1980s Romania, sparking revolution.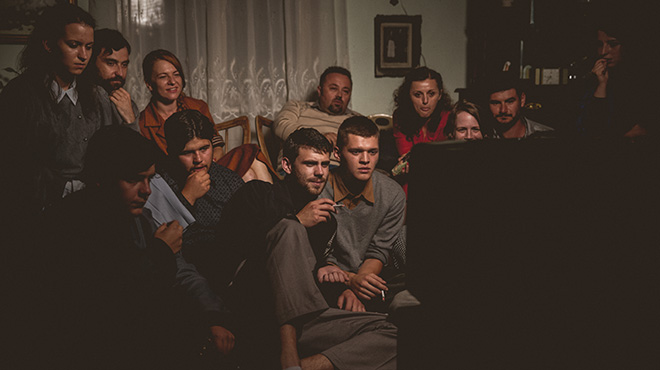 Series

Independent Lens

Premiere Date

January 4, 2016

Length

60 minutes
Award
2016 Moving Picture Institute-Spirit of Ideas Award
Director
Ilinca Calugareanu
Ilinca Calugareanu is a London-based Romanian documentary filmmaker and editor. She studied filmmaking at Manchester's Granada Centre for Visual Anthropology. Her short films have been screened in festivals around the world. Calugareanu's credits include The Writing on the Wall (2006, Romania) and Endgames (2008, UK). She has a background in… Show more anthropology with a focus on communist and post-communist Romania, which gives her a unique perspective on the story of the VHS phenomenon. Show less
We fund untold stories for public media.
Learn more about funding opportunities with ITVS.
The Film
Communist Romania: 1980s. Culturally isolated, ideologically censored; all images of life outside the Iron Curtain are cut off and TV is reduced to a couple of hours of propaganda bulletins each day. From the drab concrete housing blocks to the food ration queues, an overwhelming fear of state surveillance had prevented the people from stepping out of line.
But there was one window into the free world available to anyone who dared to look. In the mid-'80s, thousands of Hollywood films were smuggled into the country through a well-oiled operation that swelled until it reached millions across Romania. The films were dubbed by one courageous female translator whose distinct voice captivated the whole nation and became a symbol of freedom.
The fearless stories of action heroes like Chuck Norris and Jean-Claude Van Damme captured every child's imagination, but it was the lavish settings and backdrops that mesmerized this unique audience. For the first time people saw what had been denied to them: supermarkets stacked full of food, the trappings of wealth, the latest fashions, super cars, and most of all, freedom.
Topics