The Delano Manongs
Larry Itliong instigated the great Delano grape strike of 1965 which resulted in the formation of the United Farmworkers of America.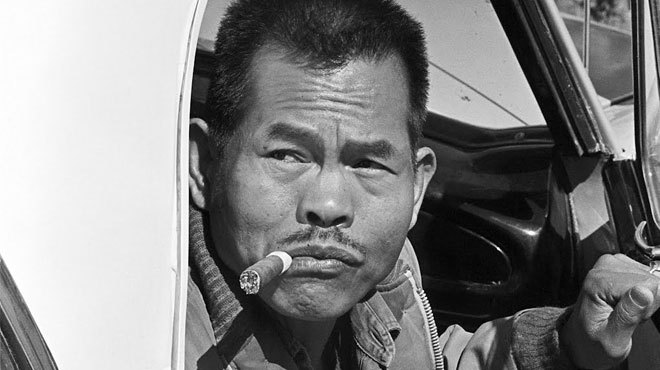 Series

Filipino American Lives

Premiere Date

May 1, 2015

Length

60 minutes

Funding Initiative

Open Call
Diversity Development Fund
Producer
Marissa Trinidad Aroy
We fund untold stories for public media.
Learn more about funding opportunities with ITVS.
The Film
While the California farm labor movement's biggest names are Cesar Chavez and Dolores Huerta, few know the crucial role that organizer Larry Itliong and a group of Filipino farm workers played in the establishment of that famous movement.
Itliong's Agricultural Workers Organizing Committee instigated one of the American farm labor movement's most defining moments, the Delano Grape Strike of 1965. Itliong — a five foot five, cigar-chomping union veteran — organized 1,5000 Filipino laborers to strike against the grape growers of Delano, California for the federal minimum wage. They fought alone until Itliong persuaded Cesar Chavez and his group of Latino farmworkers to join the strike.
What happened after that made civil rights history: the two groups merged together to created the United Farm Workers Union, with Cesar Chavez as director and Larry Itliong as assistant director. Yet Larry's story and the story of the Filipinos and their union organizing efforts that began in the 1920s in the US have virtually been forgotten.
Topics