Fallon, NV: Deadly Oasis
A community and naval air base struggle to discover why the children of their town are diagnosed with leukemia at 44 times the national average.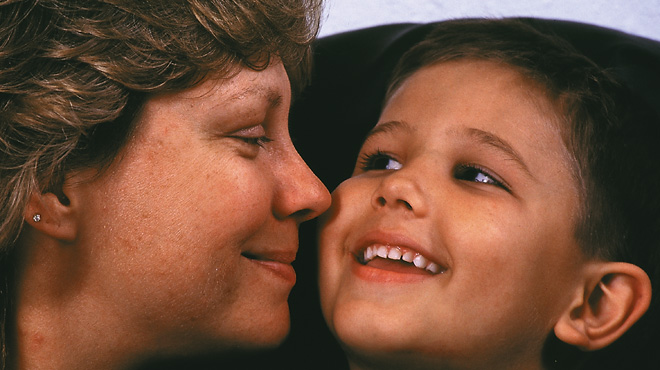 Premiere Date

June 1, 2004

Length

60 minutes

Funding Initiative

Open Call
Award
2003 Lake Arrowhead Film Festival-Best Documentary
Producer
Amie Williams
Amie Williams has been a labor activist/independent filmmaker for the past 15 years. Past documentary films have garnered international screenings and awards, from the Motion Picture Academy, American Film Institute, and the International Documentary Association, among others. Past works include: Uncommon Ground: From Los Angeles to South Africa… Show more (1994) about youth and apartheid; Stripped and Teased: Tales from Las Vegas Women(2001), broadcast on PBS and theatrically distributed; One Day Longer: The Story of the Frontier Strike (2003), commissioned by HEREIU; and Eye of the Storm: The Story of the Lockout for the International Longshoreman and Warehouse Union (2005). She was awarded an ITVS/LINCS grant for the film Fallon, NV: A Deadly Oasis (2004), about a childhood leukemia cluster in a rural Nevada town near a military base. Amie has field produced numerous segments for such clients as BBC, Discovery Channel, Sweden Channel-1, Pro-Sieben, (Germany), Canal-Plus (France), the Learning Channel, and HBO/Cinemax. Amie also co-founded the CineVegas International Film Festival in 1998, bringing world cinema for the first time to the Las Vegas Strip. She is a graduate of Yale University (B.A. 1985) and the UCLA School of Theater, Film and Television (M.F.A., 1991). Amie is also a proud member of I.A.T.S.E. local 720 as a camera operator. Show less
We fund untold stories for public media.
Learn more about funding opportunities with ITVS.
The Film
Sixty-miles east of Reno, in the small military and ranching town of Fallon, Nevada, an unfathomable mystery is unfolding. In the span of just two years, 14 children have been diagnosed with acute-lymphocytic leukemia, and no one seems to know why. As the film unfolds, two children die and two more cases are discovered. Families square off with scientists, government bureaucrats, and media opportunists who are occupied with everything, it seems, but the welfare of the children.
Due to recent medical advances, for the first time in history, the town of Fallon may be able to provide much-needed answers about the impact of environmental hazards on health. While kids undergo excruciating spinal taps and parents break down, the community is stretched to the breaking point.
As the country gears up for war, military exercises at the Fallon naval air base increase, and the Centers for Disease Control and Prevention arrive to canvas the population. Is this the ultimate testing ground that will prove once and for all that environmental and human health are inextricably linked, or will it be the ultimate cover-up? Fallon, NV: Deadly Oasis leads the viewer into a charged landscape of questions that we as a nation must have the courage to answer.
Topics