February One: The Story of the Greensboro Four
One day at a Woolworth lunch counter, four young men changed the course of history.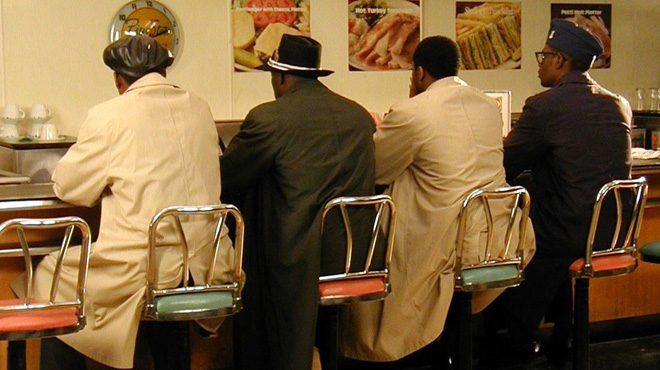 Series

Independent Lens

Premiere Date

February 1, 2005

Length

60 minutes
Nominated
2005 Southeast Regional Emmy Awards-Best Documentary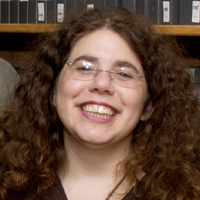 Producer
Rebecca Cerese
Rebecca Cerese graduated from the University of North Carolina, Chapel Hill, with a degree in communications and English. She has been employed at Video Dialog Inc. for more than six years, working on various videos for nonprofit organizations and foundations such as the Ford Foundation. Many of these videos document educational reform initiatives in… Show more inner city areas, through programs such as GEAR UP and Project GRAD. She is currently working with Dr. Steven Channing to produce Mobilizing the Poor: Launching the War on Poverty, which explores the subtle fight against economic and educational inequity. Show less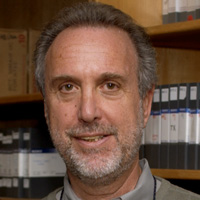 Producer
Steven Channing
Dr. Steven A. Channing brings a wide range of experiences as an historian, author, and regional Emmy Award-winning filmmaker. He has a Ph.D from the University of North Carolina. Beginning in the 1980s, he began to communicate true stories about the American past through documentary film and educational television. His initial productions include America's 400th Anniversary,… Show more narrated by Andy Griffith, and Loyalty on Trial, which explores Constitutional history, and received the American Bar Association's Silver Gavel award. The following year, he produced the Emmy Award-winning historical drama Alamance for PBS, on the coming of the American Revolution. Dr. Channing plans to bring his enthusiasm for preserving and sharing stories of our past to the great story of race and leadership in Durham, North Carolina in a project entitled Durham: A Self-Portrait. Show less
We fund untold stories for public media.
Learn more about funding opportunities with ITVS.
The Film
In one remarkable day, four college freshmen changed the course of American history. On February 1, 1960, Ezell Blair, Jr. (now Jibreel Khazan), David Richmond, Franklin McCain, and Joseph McNeil — later dubbed the Greensboro Four — began a sit-in at a Woolworth's lunch counter in a small city in North Carolina. The act of simply sitting down to order food in a restaurant that refused service to anyone but whites is now widely regarded as one of the pivotal moments in the American civil rights movement. Offering an unusually intimate portrait of four men, whose moral courage at ages 17 and 18 not only changed public accommodation laws in North Carolina, but also served as a blueprint for non-violent protests throughout the 1960s, February One: The Story of the Greensboro Four reveals how these idealistic college students became friends and inspired one another to stage the sit-in, and how the burden of history has impacted their lives ever since.
Topics