Little White Lie
When Lacey Schwartz discovers that the man she's always assumed was her father is not her biological parent, she unlocks a family secret.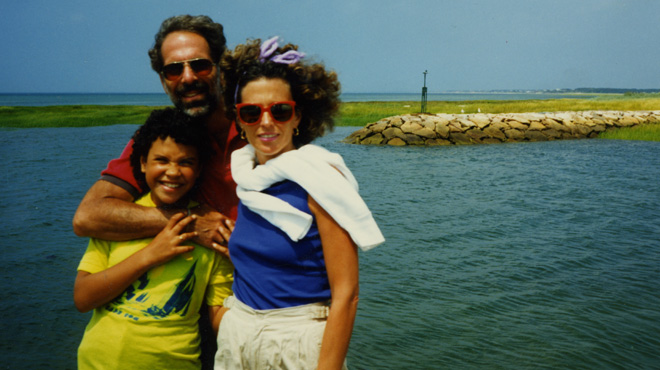 Series

Independent Lens

Premiere Date

March 23, 2015

Length

60 minutes

Funding Initiative

Open Call
Diversity Development Fund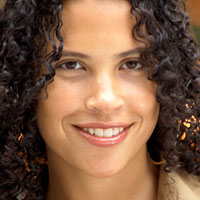 Producer/Director
Lacey Schwartz
Lacey Schwartz is the CEO of Truth Aid. She is a director/producer and outreach strategist who has worked with a variety of production companies, organizations, and networks, including MTV, BET, @radical.media, NASCAR, and Be'chol Lashon. She also Executive Produced the narrative film Difret, which won Audience Awards at the 2014 Sundance and Berlin… Show more Film Festivals. Schwartz has a BA from Georgetown University and a JD from Harvard Law School. She is a member of the NYS Bar. Show less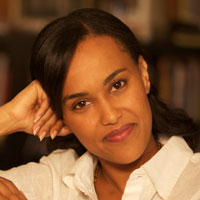 Producer
Mehret Mandefro
Mehret Mandefro is President of Truth Aid. She is a producer/writer who draws on her experience as a physician and anthropologist to make films about the social determinants of health. She produced the film Difret, which won Audience Awards at the 2014 Sundance and Berlin Film Festivals. Mehret received a BA & MD from Harvard University, and a MSc in… Show more Public Health from the London School of Hygiene & Tropical Medicine as Fulbright Scholar. She was also a White House Fellow. Show less
Co-Director
James Adolphus
We fund untold stories for public media.
Learn more about funding opportunities with ITVS.
The Film
Little White Lie tells Lacey Schwartz's story of growing up in a typical upper-middle-class Jewish household in Woodstock, NY, with loving parents and a strong sense of her Jewish identity — despite the open questions from those around her about how a white girl could have such dark skin. She believes her family's explanation that her looks were inherited from her dark-skinned Sicilian grandfather. But when her parents abruptly split, her gut starts to tell her something different.
At age of 18, she finally confronts her mother and learns the truth: her biological father was not the man who raised her, but a black man named Rodney with whom her mother had had an affair. Afraid of losing her relationship with her parents, Lacey doesn't openly acknowledge her newly discovered black identity with her white family. When her biological father dies shortly before Lacey's 30th birthday, the family secret can stay hidden no longer. Following the funeral, Lacey begins a quest to reconcile the hidden pieces of her life and heal her relationship with the only father she ever knew.
What defines our identity, our family of origin or the family that raises us? How do we come to terms with the sins and mistakes of our parents? Lacey discovers that answering those questions means understanding her parents' own stories as well as her own. She pieces together her family history and the story of her dual identity using home videos, archival footage, interviews, and episodes from her own life. Little White Lie is a personal documentary about the legacy of family secrets, denial, and redemption.
Topics