Marwencol
After a vicious attack, Mark Hogancamp seeks recovery in Marwencol, a 1/6th-scale World War II-era town that he creates in his backyard.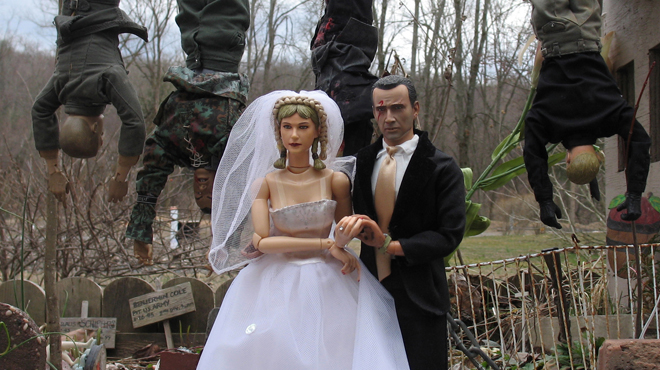 Series

Independent Lens

Premiere Date

April 26, 2011

Length

90 minutes
Award
2010 International Documentary Association (IDA)-Jacqueline Donnet Emerging Filmmaker Award for Director Jeff Malmberg
Award
2010 South by Southwest Film Festival (SXSW)-Documentary Feature Jury Award
Award
2011 Independent Spirit Awards-Truer Than Fiction Award
Award
2011 American Library Association-Notable Videos for Adults Award
Award
2010 Silverdocs-Cinematic Vision Award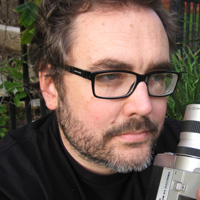 Producer/Director
Jeff Malmberg
Marwencol is Jeff Malmberg's directorial debut. The film premiered at the SXSW Film Festival where it won the Grand Jury Award for Best Documentary. It has gone on to win Grand Jury awards at the Cleveland and Seattle International Film Festivals, Audience Top 10 awards at Hot Docs and Seattle, and a Special Jury prize at IFF Boston. As director, Jeff was… Show more honored with the HBO Documentary Films Emerging Artist Award at Hot Docs, as well as the Cinematic Vision Award from Silverdocs. In 2006, Jeff produced and edited Red White Black & Blue, which premiered at the Locarno Film Festival and aired the following year on Independent Lens. The documentary uncovers the Battle of Attu, the only land-based invasion of the United States since the War of 1812. Malmberg also produced and edited the Fox Searchlab short film Broadcast 23, which premiered at the Sundance Film Festival in 2005. As a film and television editor, Malmberg's credits include the critically acclaimed BET documentary series American Gangster, TV One's Unsung, A&E's Biography, ESPN's SportsCentury, and numerous shows for the History Channel. In the world of commercial editing, he has cut more than 100 spots for directors such as George Lucas, Errol Morris, TRAKTOR, and Harald Zwart, and brands such as Miller High Life, Nokia, Toyota, Polaroid, and Star Wars. Jeff Malmberg is a graduate of USC's School of Cinematic Arts. Show less
We fund untold stories for public media.
Learn more about funding opportunities with ITVS.
The Film
On April 8, 2000, Mark Hogancamp was attacked outside a bar in Kingston, New York, by five men who beat him literally to death. Revived by paramedics, Mark had suffered brain damage and physical injuries so severe even his own mother didn't recognize him. After nine days in a coma and 40 days in the hospital, Mark was discharged with little memory of his previous life.
Unable to afford therapy, Mark decided to create his own. In his backyard, he built Marwencol, a 1/6th scale World War II-era town that he populated with dolls representing his friends, family, and even his attackers. He used the small dolls and props to redevelop his hand-eye coordination, while he dealt with the psychological trauma from his attack through the town's many battles and dramas.
Mark started documenting his miniature dramas with his camera. Through Mark's lens, these were no longer dolls — they were living, breathing characters in an epic WWII story full of violence, jealousy, longing, and revenge. And he (or rather his alter ego, Captain Hogancamp) was the hero.
When Mark's stunningly realistic photos are discovered and published in an art magazine, his homemade therapy suddenly becomes "art," forcing Mark to make a choice between the safety of his fictional town and the real world he's avoided since his attack.
Shot over the course of four years, Jeff Malmberg's documentary intertwines the dual realities of Mark Hogancamp to tell the whole story of Marwencol — a surprising tale of love, secrets, pain, and adventure.
Topics