Pickles, Inc.
Eight widows challenge social conventions and establish the Azka Pickle Cooperative, seeking financial independence.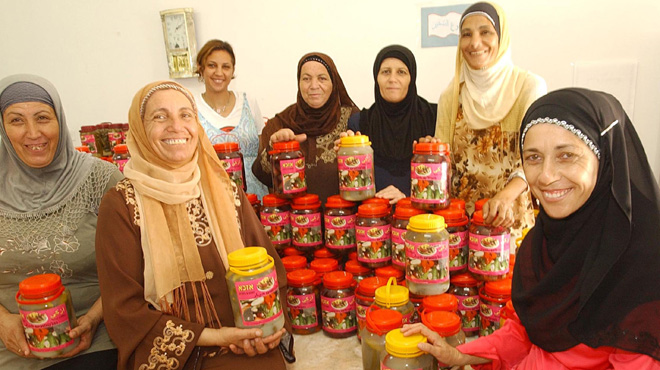 Series

Wide Angle, Global Voices

Premiere Date

August 30, 2005

Length

60 minutes

Funding Initiative

International
Producer/Director
Nitza Gonen
Producer Nitza Gonen has directed and produced numerous award-winning films that address social issues unique to Israeli society. Her most recent documentaries include The Bunker, about an Israeli artist who focuses on Hitler in his art work; Daddy Come to the Fair, documenting a Holocaust survivor's journey to Poland with his son; and My Four Children,… Show more about a woman raising four abandoned children with Down's syndrome. Gonen's series Dimonians, about people living in the Negev desert, was nominated in 2003 for an Israeli Film and Television Academy Award. Show less
Director
Dalit Kimor
Director Dalit Kimor has made several documentaries for Israeli public and commercial television. Her works include Just Love and a Hug, a film about autistic twins; Baby on Order, about the ethical dilemmas of genetic testing; and The Year of My Death, about individuals with terminal illnesses. Her film Border Land, about a disabled Palestinian girl… Show more struggling to receive sufficient treatment despite crossborder tensions, won first prize in Investigative Reporting at the 2000 Docaviv International Documentary Film Festival. Show less
We fund untold stories for public media.
Learn more about funding opportunities with ITVS.
The Film
In the Arab Israeli village of Tamra, in Galilee, widows lead a cloistered and restricted life, and often live below the poverty line, struggling to raise their children on a monthly social security allowance from the state. But in February 2003, eight widows of Tamra decided to challenge convention by starting up a business venture — the Azka Pickle Cooperative — seeking financial independence for themselves and their children. Director Dalit Kimor follows these women as they establish a tiny factory for pickling vegetables and develop a market for their product in local stores. With little formal education or work experience outside the home, the women face numerous hurdles as the business struggles to expand to stores throughout Israel — while their personal lives reflect the joys and sadness of family weddings, bereavement, and loneliness. Pickles, Inc. portrays this unconventional business start-up and offers rare insight into the lives of courageous women striving to overcome extraordinary obstacles to achieve a better life.
Topics