A Sad Flower in the Sand
Writer John Fante's has deep-rooted love of the city of Los Angeles, a city of dreamers.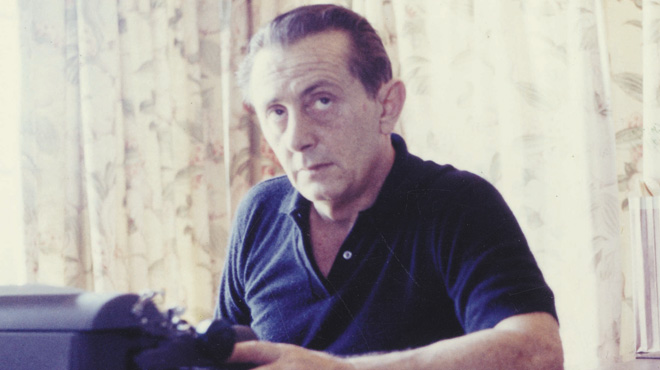 Series

Independent Lens

Premiere Date

December 12, 2006

Length

60 minutes
Award
2001 AFI Los Angeles Int'l Film Festival-Documentary Award - Special Mention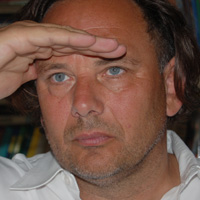 Director
Jan Louter
Dutch director Jan Louter creates independent documentaries that are visually and conceptually imaginative and challenging. He has profiled many writers and artists in his films, including John Fante and Jean Rhys, but is equally interested in social issues that transcend local importance. Louter creates his imagery and soundscapes in order to… Show more translate important themes and undercurrents into an evocative story, offering viewers a new experience of the subject matter while keeping it accessible. He often works with cameramen Erik van Empel and Melle van Essen. Show less
We fund untold stories for public media.
Learn more about funding opportunities with ITVS.
The Film
A Sad Flower in the Sand is the first major film documentary about a largely unsung writer of the 20th century: John Fante, the renegade author whose highly autobiographical novels illustrate his deep-rooted love of Los Angeles and his struggles working through poverty and prejudice.

Born in Denver in 1909, Fante grew up in a working class Italian-American family that was plagued by prejudice and poverty. At 21, he struck out for Los Angeles and wrote the autobiographical novels The Road to Los Angeles, Dreams from Bunker Hill, and his most acclaimed work, Ask the Dust, capturing the rhythms of Los Angeles life in prose that later inspired such writers as Charles Bukowski, who famously referred to Fante as "my God."

Like Bukowski, Fante shouldered bitter resentments, spending his non-writing hours drinking, gambling, and toiling miserably as a Hollywood screenwriter. A Sad Flower in the Sand explores Fante's art and life through interviews with those who knew him best: writer/director Robert Towne (Chinatown), publisher John Martin, his biographer Stephen Cooper, his wife Joyce, and his sons, Jim and Dan.

The result is a hypnotic tour through Fante's life, work and his beloved Los Angeles — with old and new footage of the streets, hotels, and gin joints that were his home and inspiration.
Topics