Taking Root: The Vision of Wangari Maathai
Kenyan Nobel Peace Prize Laureate Wangari Maathai's simple act of planting trees grew into a global movement.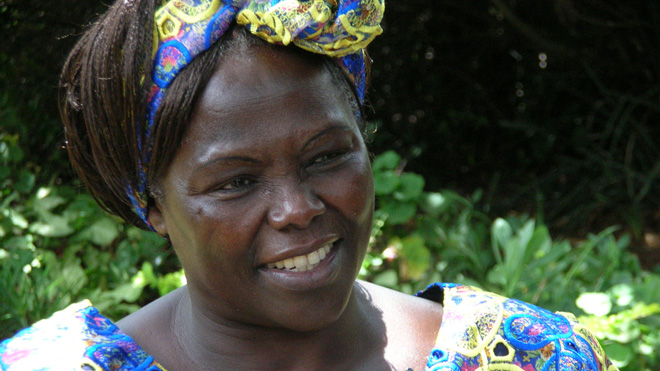 Series

Women of the World, Independent Lens, Global Voices

Premiere Date

April 14, 2009

Length

60 minutes
Award
2008 Hot Docs Canadian International Documentary Festival-Audience Award
Producer/Director
Lisa Merton
Lisa Merton began her career as a weaver. She studied textile design and weaving in Scandinavia and, after returning to the U.S., worked professionally as a weaver for 10 years. While studying in Norway, Merton was inspired by a series of tapestries that depicted the occupation of Norway by the Nazis. Her intent was to weave tapestry and use it as an art form… Show more for social change, but instead she ended up as a production weaver. It was not until she started making films in 1989 that she fulfilled her intent to weave images that could inspire social change. Dater has a master's degree in teaching English and has taught English as a second language in multicultural classrooms. She brings her interest in education, cultural diversity, and social change, as well as her skill as a craftsman, to the filmmaking process. Show less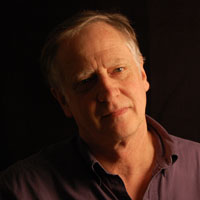 Producer/Director
Alan Dater
Alan Dater graduated from Goddard College in 1965 with a B.A. in philosophy. He began his film career in New York City shortly thereafter working on documentaries as a freelance soundman and later as a director/cameraman. Many of these productions were broadcast on the major U.S. networks and include Lifeline, an Emmy Award-winning medical documentary… Show more series for NBC; The Body Human, an Emmy Award-winning medical series for CBS; and National Geographic specials. Dater has gained extensive experience in film and video from working on many productions on the arts, social issues and education as well as projects for the corporate world. These productions include the feature film Hi Mom, directed by Brian De Palma and starring Robert De Niro and a documentary about the country singer Johnny Cash called Johnny Cash: The Man, His World, His Music. After moving to Vermont, Dater continued his freelance career and began producing independent films. Show less
We fund untold stories for public media.
Learn more about funding opportunities with ITVS.
The Film
Three decades ago, Wangari Maathai suggested to rural women in her native Kenya that they plant trees for firewood and to stop soil erosion — an act that grew into a nationwide movement to safeguard the environment, defend human rights, and fight government injustice. The tree-planting groups that formed gave the women a reason to come together and become involved in resolving their communities' challenges.
Taking Root: The Vision of Wangari Maathai tells the story of Kenya's Green Belt Movement and follows Maathai, the movement's founder and the first environmentalist and African woman to win the Nobel Prize. Maathai discovered her life's work by reconnecting with the rural women with whom she had grown up. They told her they were walking long distances for firewood, and that clean water was scarce. The soil was disappearing from their fields, and their children were suffering from malnutrition. "Well, why not plant trees?" she suggested.
Maathai soon discovered that tree planting had a ripple effect of empowering change. In the mid-1980s, Kenya was ruled by the repressive regime of Daniel arap Moi, whose dictatorship outlawed group gatherings and the right of association. In tending their nurseries, women had a legitimate reason to gather outside their homes and discuss the roots of their problems. They soon found themselves working against deforestation, poverty, ignorance, embedded economic interests, and government corruption; they became a national political force that helped to bring down the country's 24-year dictatorship.
Using archival footage and first-person accounts, the film documents dramatic political confrontations of 1980s and 1990s Kenya and captures Maathai's infectious determination and unwavering courage through in-depth conversations with the film's subjects.
Topics