Twisted
Dystonia, a neurological disorder, forces muscles into abnormal — often painful — movements or postures.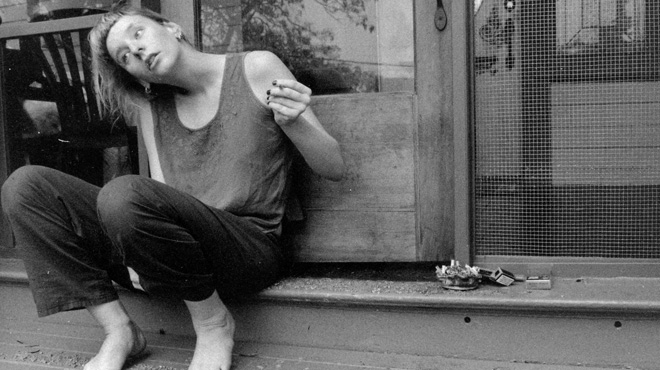 Series

Independent Lens

Premiere Date

January 30, 2007

Length

60 minutes

Funding Initiative

Open Call
We fund untold stories for public media.
Learn more about funding opportunities with ITVS.
The Film
After a car accident when she was 17, Twisted director Laurel Chiten woke up in an ambulance with a collapsed lung and a head wound requiring stitches. She was discharged days later, apparently healed. The following spring her head started jerking back and forth, up and down "like someone else was in control of my body." Eventually doctors diagnosed Chiten with dystonia, a neurological disorder that forces muscles into abnormal, often painful, movements or postures that can cause the body to twist — as though the brain has a mind of its own.

In Twisted, Chiten reveals the agonies and challenges of dystonia by interweaving the stories of three sufferers as they seek treatment, confront the disease and ponder weighty decisions.

Photographer and filmmaker Remy Campbell used to walk bent over at a 45-degree angle and suffered constant pain. Five years ago she decided to undergo risky, experimental surgery called deep brain stimulation (DBS) in which electrodes implanted in the brain act as a "pacemaker" for the electronic activity. Since then she has regained control over her body. She now walks upright and is pain free.

Pat Brogan was not as fortunate. After he was nearly killed by a hit-and-run driver while riding his bike, his began noticing symptoms of dystonia. Sidelined from his promising career as a basketball coach, Brogan tries treatments, surgeries, and medications without success.

Through these stories of courage and hope Twisted examines universal themes of control, loss, and isolation, taking us on a journey of discovery into the heart of the human condition.
Topics