When Hari Got Married
Hari, a 30-year-old taxi driver in the Indian Himalayas, is getting married to a girl he has never met but has fallen in love with over the phone.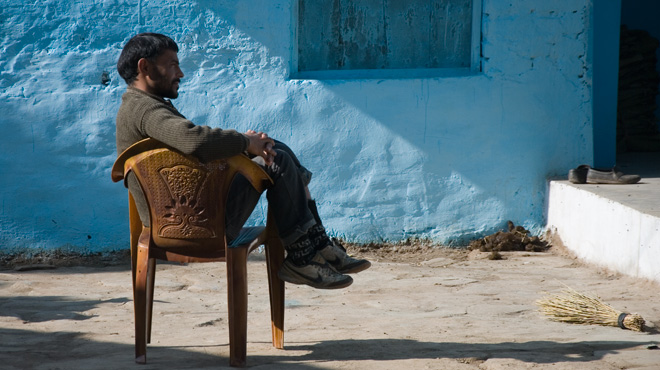 Series

Global Voices

Premiere Date

June 16, 2013

Length

60 minutes

Funding Initiative

International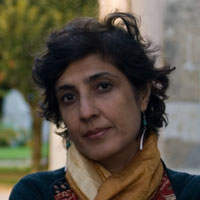 Producer/Co-Director
Ritu Sarin
Ritu Sarin was born in New Delhi. She finished her schooling in London and did her higher studies at Delhi University and the California College of Arts in Oakland. Ritu and her long-term partner, Tenzing Sonam, are co-directors of White Crane Films and have been making films together for more than 25 years. Their documentaries include The Reincarnation of Khensur Rinpoche… Show more (1991), The Trials of Telo Rinpoche (1993), The Shadow Circus: The CIA in Tibet (1998) and the Vaclav Havel Award-winning The Sun Behind the Clouds (2008). Their dramatic feature film, Dreaming Lhasa (2005), was executive produced by Jeremy Thomas and Richard Gere and showed at the Toronto International Film Festival and the San Sebastian International Film Festival. Their video installations include Some Questions on the Nature of Your Mind (2007), which was exhibited at the Mori Art Museum, Tokyo, and the 2010 Busan Biennale. Ritu and Tenzing started a nonprofit organisation, White Crane Arts & Media, to promote contemporary art in the Himalayan regions. Show less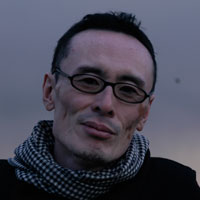 Co-Director
Tenzing Sonam
Tenzing Sonam was born in Darjeeling, India, to Tibetan refugee parents. He studied at Delhi University and did his Masters in Journalism from the Graduate School of Journalism at the University of California, Berkeley. He has made all his films in collaboration with Ritu Sarin.
We fund untold stories for public media.
Learn more about funding opportunities with ITVS.
The Film
Hari, a 30-year-old taxi driver, lives in a small village near the town of Dharamsala, in the Himalayan foothills of India. His father is a poor farmer. For generations, people like him have scraped a living by farming small parcels of terraced land. But not anymore.
India is developing at a breakneck pace, and Dharamsala is a special town. The Dalai Lama lives here and his presence draws visitors from around the world. The city comprises an unusual mix of foreigners, exile Tibetans and native Indians. Hari makes a good living driving his cab, and he excels at it. He speaks some English, is outspoken, opinionated and funny, and is always ready with a wisecrack or home-grown insight.
Now Hari is getting married. To a girl he has never met. Her name is Suman. Two years ago, his father arranged the match. Hari has only ever had one glimpse of his future wife. Her face was covered and all he could tell was that she was very small. Initially reluctant, he finally agreed to the marriage to keep his father happy.
Tradition dictates that Hari will see his bride only after the wedding. But Hari has found another way to get to know her: on the mobile phone. For the past two months, Hari and Suman have spoken to each other every day. He teases her and tells her that he loves her, but at heart he is nervous about finally meeting her.
Meanwhile, wedding preparations are afoot and pre-wedding rituals conducted. Family members congregate every evening to sing and dance. Hari gets drunk with his mates. On the day of the wedding, the entire village gathers to celebrate the happy occasion.
Hari and Suman begin their new life together in their small one-room home. What will the future hold for them in a country that is undergoing massive social and cultural change? Will weddings like theirs be a thing of the past? How will India's age-old traditions survive modernization and globalization?
Topics