When Medicine Got It Wrong
In the 1970s, psychiatrists routinely blamed schizophrenia in children on bad parenting. But a grassroots movement among parents changed that.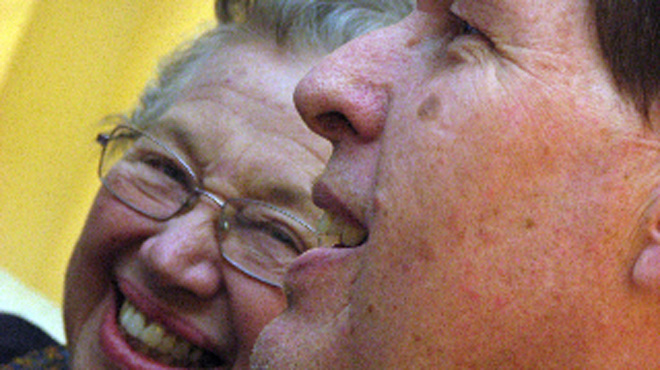 Premiere Date

April 26, 2010

Length

60 minutes

Funding Initiative

Open Call
Producer/Director
Katherine Cadigan
Katie Cadigan just started production on Catch the Baby, a historical film about obstetrics for public television. Her first feature, HBO/Cinemax's People Say I'm Crazy, won international acclaim and broke ground as the first film on schizophrenia ever photographed by a person with the illness. Cadigan has served as an adjunct professor at Stanford… Show more University, teaching documentary film and video production. She is an advisory board member of UCLA's Center on Media and Medicine in Community and holds an A.B. from Brown University and a M.A. in communication from Stanford University's documentary film program. Show less
Producer/Director
Laura Murray
Laura Murray's directorial debut, Slender Existence, a documentary on recovering from eating disorders, screened on PBS and received many awards including a Student Academy Award. Named a "Filmmaker to Watch" by the Independent Film Channel, Murray has since edited five feature documentaries including People Say I'm Crazy for Katie Cadigan, Best Sister… Show more for Academy Award-winner Ira Wohl, and Out of Faith for former International Documentary Association president Lisa Leeman. Murray received her M.A. in communication from the documentary film program at Stanford University in 1999 and a B.A. in film and drama from Vassar in 1995. Show less
We fund untold stories for public media.
Learn more about funding opportunities with ITVS.
The Film
In 1974 a small group of parents became the first in the nation to publicly refuse to accept blame for causing their children to have schizophrenia. They formed Parents of Adult Schizophrenics and their activism led to parents around the nation demanding changes in how the disease is understood and treated.When Medicine Got it Wrong shows how these families launched one of the fastest growing grassroots movements the nation had ever seen, ushering in an era of dramatic advances in understanding, treatment, and brain research.
Parents of Adult Schizophrenics waged its battles in an era when mental hospitals were shutting down and the most severely ill patients were turned over for "community care." Yet that community care — a social safety net for the mentally ill — rarely materialized, and what had been available was all but eliminated in the 1980s by the Reagan Administration.
Medicine now knows that recovery from schizophrenia is possible, and happens for the vast majority who receive treatment. Most communities, however, still wrestle with mental healthcare policies based on debunked theories from the 1960s and 1970s — pushing many with severe mental illness directly into homelessness or incarceration.
Topics